Great food, excellent service and the fun-filled atmosphere of a Rosie's Cantina began long before opening in Huntsville, Alabama.
Rosie's Cantina was named in honor of Rhonda Martin's Grandmother, Rosie Terry DeWhitt. She owned and worked in small cafes most of her life. Rosie welcomed everyone in her door like family. She believed in serving good quality food, hard work and respect of others. Rosie loved extended visits to Alabama with her granddaughter and family. She stayed in touch with the restaurant business through them and did not hesitate to share her wisdom, philosophy and encouragement.
In December 1995, embracing their love of Mexican culture and cuisine, the Martins, BJ Fratesi, Tod Craig and Sergio Artiga opened the first Rosie's Cantina on University Drive in Huntsville. North Alabama is home to four Rosie's locations, each proudly serving loyal guests and new found friends, just like Rosie. We proudly honor the name of Rhonda's Grandmother and strive daily to uphold her values.
With fond memories and respect, we salute Rosie DeWhitt and are honored to be part of such a loving legacy.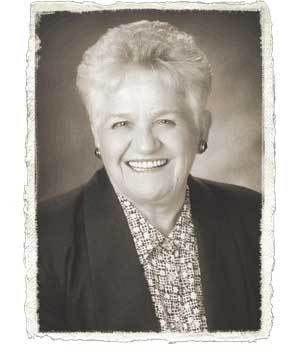 Rosie Terry DeWitt, 1922-2006